Cards Pick Up Their First Win Of the Season With a 7-6 Victory Over Edmonton Collegiate
---
---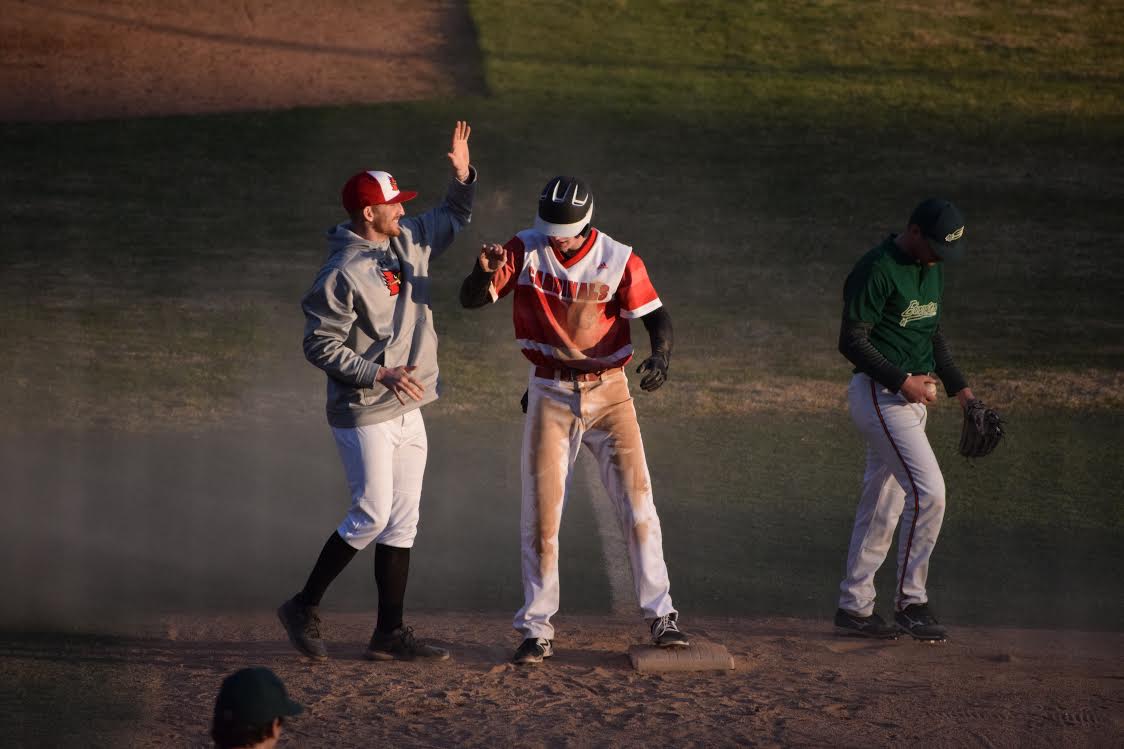 ---
In a back and forth affair, the Cardinals came out on top by a score of 7-6 over Edmonton Collegiate, to pick up their first win of the young season.
The Cards were down 6-5 in the top of the 7th with 2 runners on and 2 out. Down to 2 strikes, Zach Olson hit a clutch triple to put the Cards back in front. Haden Dow would come in and throw a scoreless 7th inning to pick up the save.
Colbey Klepper got the start on the mound and had thrown 3 shutout innings before Edmonton Collegiate put together a rally in the 4th. He ended up throwing 3.1 innings giving up 5 runs (3 earned). Andrew Yusypchuk came out of the pen for 0.2 innings.
Matti Oskoboiny threw a perfect inning of relief. Doug Sokolowski threw one inning giving up 1 run, while striking out 2.
Zach Olson led the way offensively with a 3B and 2 RBI. Kyler Charchun was 1-3 with a 2B. Liam Woodburn was 1-3 with 2 RBI. Aiden Schlesinger, Jean-Luc Bussieres, Roen Helgren, Paul Hayduk, and Andrew Yusypchuk all had hits in the win.
The Cards are back in action on Friday against the Confederation Cubs at Argyll Park.